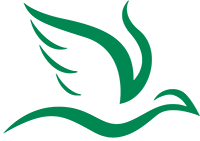 Pricing
This is a general price list only giving a range in prices. The goods and services contained herein are those we provide to our customers. You may choose only the items you desire. Oftentimes prices vary due to the special requests of families, which cannot be completely reflected in this general information.
Forest Rest is bound by certain rules and restrictions not applicable to Mountain View Memorial Park or any other Evergreen Development Co., Inc. property.
Download a pdf version of our general price list.
BURIAL PROPERTY
(Prices include perpetual care)
Ground space for human remains
$ 1,600–$ 2,100
MEMORIALIZATION
Includes engraving and placement

$ 700-$ 900

BURIAL SERVICES
(Base interment fee $ 2,500)
Interment fee
$ 1,500–$ 2,500
Scattering or burial of cremated remains
$ 500
Trundle Board (required for shrouded burials without back board
$ 700
Burial Shrouds
$ 900-$ 2,250
BE A TREE
Site, Living Urn, Placement, Planting and Plaque
$ 3,000
Living Urn, Placement, Planting and Plaque at your own site
$ 1,700-$ 2,000
REGULATORY COMPLIANCE FEE
$ 50
This fee is included on every contract. It covers recording the "deed" to property, the ongoing maintenance of all burial park records, and filing of reports with Cemetery Board and registration required by Code of Virginia.